We've done the groundwork
So you can shop with confidence
Gather + Harvest is our promise to care.
On every level.
We source locally where possible.
We look after everyone who supplies us.
We deliver the highest handmade quality always.
We keep our planet in mind with every decision.
And we strive to do better!
We are Gather + Harvest.
Where peace of mind comes naturally.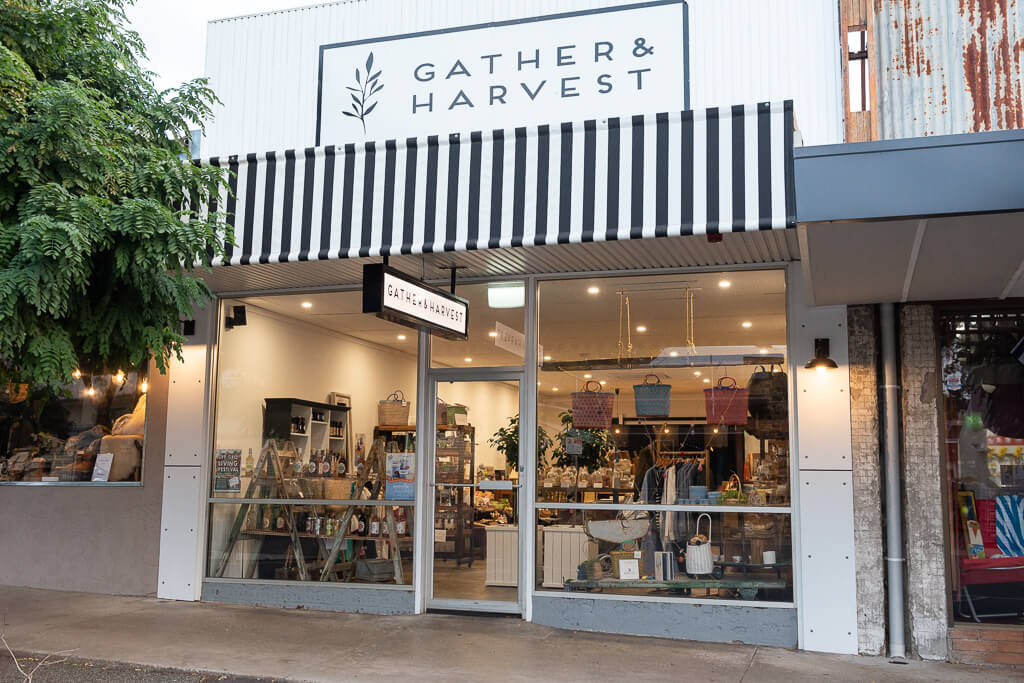 Totally transparent and proud of it
The Gather + Harvest studio & retail store in Mt Beauty, Victoria, is where our close-knit team of makers create small-batch self-care magic.
Every candle is hand-poured for all to see. Each soap is hand-cut. And every bath bomb is meticulously decorated with locally-sourced botanicals.
It really is a thriving hub for locals dropping in for a yarn, Keiwa Valley farmers delivering their freshly-sourced ingredients and curious tourists exploring the Victorian High Country.
SHOP THE RANGE
MEET THE WOMAN BEHIND THE BRAND
Proud Kiewa Valley local, self-taught maker, mum of 3 teenagers & lover of beautiful things
An idyllic childhood in the Kiewa Valley meant that our Head Craftswoman and Gather + Harvest Founder, Lee Docherty, has always had a sweet spot for the Victorian High Country.
So when Lee had to settle back in Australia after 12 years of living overseas, there was no spot more inviting than Mt Beauty.
It was a sense of community, adventure and possibilities that sparked Lee's passion to make a bigger impact.
And what started with hand-making all-natural soaps to assist with her eldest daughter's skin issues quickly turned into much more.
Lee quickly added bath bombs into the mix and started selling them at local markets.
And only 6 months later, she was producing an entire range of ethical self-care products for home, body & soul in her own stunning Mt Beauty retail store as well as online.
What a pinch-me moment!
Gather + Harvest now not only supports local producers & farmers and employs a small team but helps break the poverty cycle for Balinese street mums supporting a charitable organisation she was personally involved in while living in Bali.
This is how you self-care with care factor